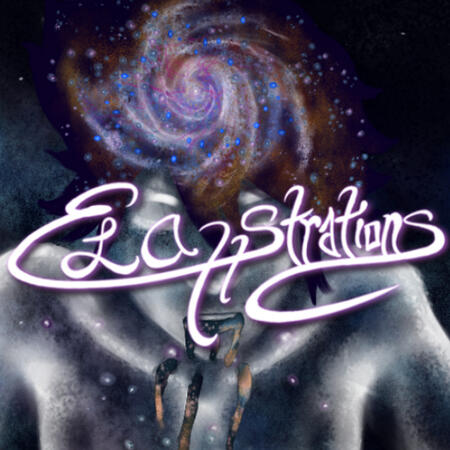 Joëlle
AKA ELAH. I'm a 28 year old, self-taught artist from Detroit who has been creating since I stopped trying to eat crayons and here to show you don't need a fancy degree to create works of art that people enjoy.
Digital (Photoshop, SAI, GIMP, Krita)

Pencil

Charcoal

Scratchboard

Origami

Acrylic Painting

Photography

Duct Tape Crafts

Sculpt

Make Up

Hair/wig Sculpt

Narrative writing

Poetry

Fanfiction
Available for Commission![email protected]Contact me or click below for details!
Undiscovered Gems, An Original Work Zine
In 2019 I created a free, digital zine showcasing the original work of 100 artists from around the world.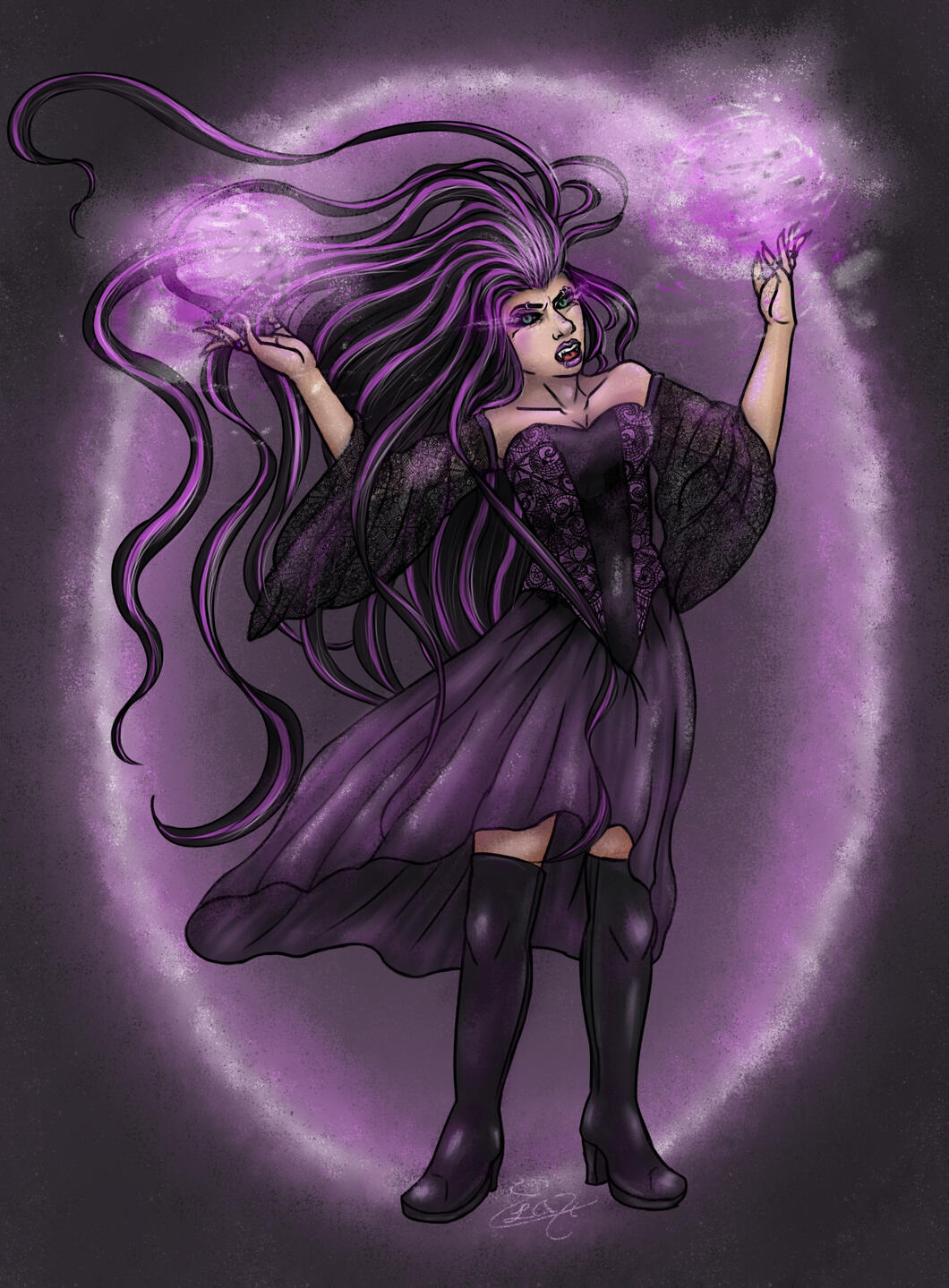 Here is my piece from the zine! My character, Isabella.
Window To Worlds: OC Art Zine
I took part in Window to Worlds. Download the zine for free on the site here.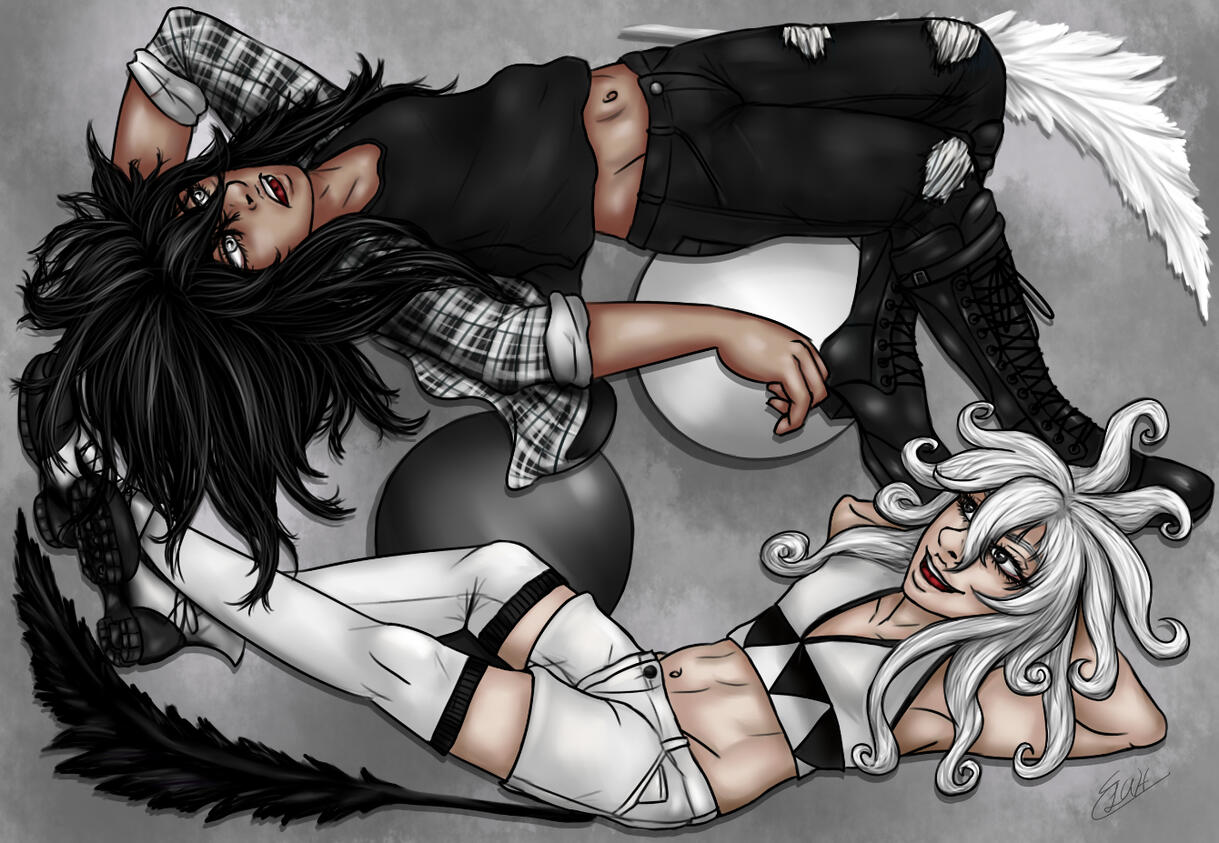 Here is my piece from the zine! My characters, Arron and KK.
Commission Information
You =The Customer/Buyer

Me/I=Seller

You must be 18 years or older to commission and possess your own paypal.

Please expect at least 2 weeks for a commission to be completed.

Anything more than 2 characters please expect 3-4 weeks.

Payment is due before starting the commission. Paypal invoices must be paid in full before I will start your commission.

Payment is in USD. You are responsible for currency conversion and fees.

You may not use my work for commercial use unless stated previously. We will work out the details together, additional fees may apply. Work is for personal use only.

You do not hold the right to use the product in any blockchain-related technology, including NFTs, cryptocurrency, or future inventions in the space.

You retain the rights to your own creations and intellectual property, but not of fanwork.

You cannot resell the rights to any commission from me without my consent.

If you request many alterations additional fees may be charged.

You may not alter my work unless agreed upon except as icons.

You cannot request a full refund after a commission has started. Partials are at my discretion.

You can post my art wherever you like but link back to me or keep my signature.

You cannot claim my work as your own.

I retain the right to display your commission on my websites and social media unless discussed prior.

If you do not respond to my attempts to communicate within a week your commission is forfeit and you will not be refunded.

Work is delivered digitally.

Tips are welcome and appreciated but not necessary.

By commissioning me you agree to my terms.
ART
$10 for solid color bust/headshot sketch.

$15 solid color sketch two character bust

$20 for solid color full body sketch.

$20 for the two color things, you provide the colors (headshot/bust) EXAMPLE

$30 for this style EXAMPLE

$25 solid lined full body/bust

$30 bust/headshot colored

$30 digitally painted colored headshot or bust

$30 Digitally Painted Full Body

$45 Full color two characters

$25 Colored Flats

$30 for full color body drawing

$50 full body full background

$60 full color with 2 busts, simple background

$65 full color full background 2 characters

$70 and you'll get all of my blood, sweat and tears and 15 years of my life (4+ characters, full BG, much detail)

$40 for logos. More depending on complexity.

Add $10 for each extra bust and $15 for each extra character. Add $15 for full background. If you want an animal in the picture it's +$10 per animal.
OKAY
Any existing character

Fan characters/OCs

Real people

Some animals

Mild anthro

Most ships

Gore

Horror

Monsters

Any gender

Genderbend

Plants
NO-KAY
Mecha

Full furry

Incest

Minor/adult ships

Insects
WRITING
Must be a fandom I know. I will do NS/FW but we'll have to talk first. May deny based on ships. Same rules apply as above.

$10 per (approximately) 500 words.

$10 flat rate for the absolutely worst purposely piece of garbage imaginable. SFW or NS/FW. Full of puns, terrible characterization, the most horrible slang possible, and all around the worst garbage you've seen since fanfiction.net in 2005. You are asking me to ruin your fandom and you will love it. I don't even have to know the fandom. You just have to want to see it all burn. This is a good gift to your friend who is getting too comfortable with their fandom.
Contact me at [email protected] subject "commission".
NSFW Commissions
Same options available as normal, add $10-$20 depending on complexity. Please message me first before deciding on a commission. I have the right to deny any NSFW commission without giving a reason.
NSFW OKAY
Any existing character

Fan characters/OCs

Mild anthro

18+ ships

Guro

Monsters

Any gender

Genderbend

Gunplay/knifeplay

Sex toys

Asphyxiation

Bondage

Consentacles

Masturbation
NSFW No-Kay
Real people

Non-con

Bestiality

Futa

Loli/shota

Inflation

Mecha

Furry

Incest

Minor/adult

Underage

Insects
Please reach out to me about anything not listed here. We maybe be able to work something out!
Contact me at [email protected] subject "commission".